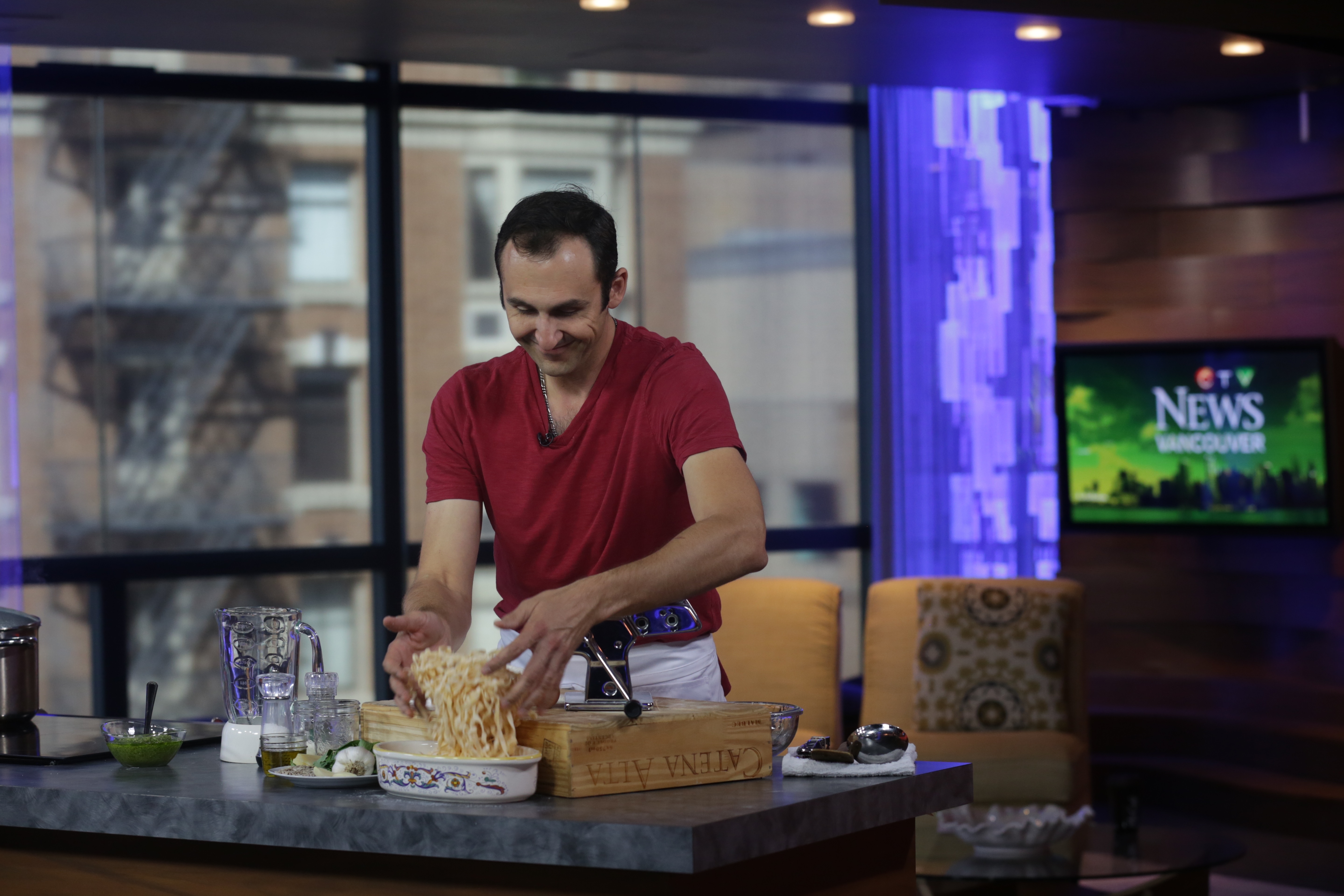 TV appearances, blog posts & reviews of my cooking classes
Hope you enjoy these TV appearances, blog posts & reviews of my cooking classes! You can follow me on Instagram  and Facebook for more videos and recipes.  If you'd like to check out my acting career you can go to my IMDB page and even watch my Demo Reel.
Watch some of my own Video recipes, guest cooking spots and Gusto audition on my Vimeo page!
An Italian Culinary feature in the Globe & Mail newspaper
My quick and easy Pomodoro sauce on CTV
My Ravioli recipe for National Ravioli Day on Global 
Watch my cooking demo on CTV where I teaches you, in 4 min, how to make a puttanesca sauce Peter's Quick Puttanesca
Here is a link to Telus TV's story on Pasta Making with Peter
Here is a story about the Artisan Pasta Company I created, Pasta Famiglia, from Telus TV's Storyhive
You can read the interview I did with the amazing ladies of Grain for their blog and try my Lentil & Sausage Lorenzo recipe! Interview and Recipe
In 2001 I hosted, and created "Little Italys" a TV Show for Telelatino with the team from Freshcut TV. Here is the article from Playback Magazine on its production and our listing on the Telelatino website.
Scout Magazine's article on the opening of Savio Volpe was kind enough to mention me.