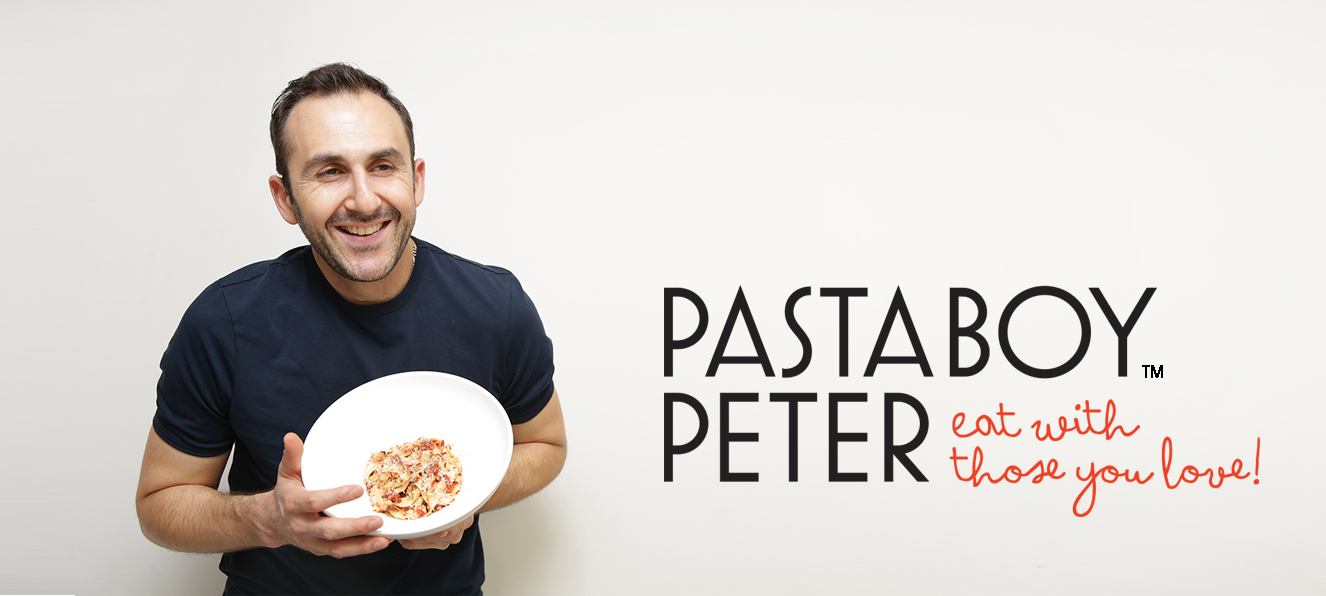 You may not have an Italian Mamma,
but now you can learn to make pasta like one!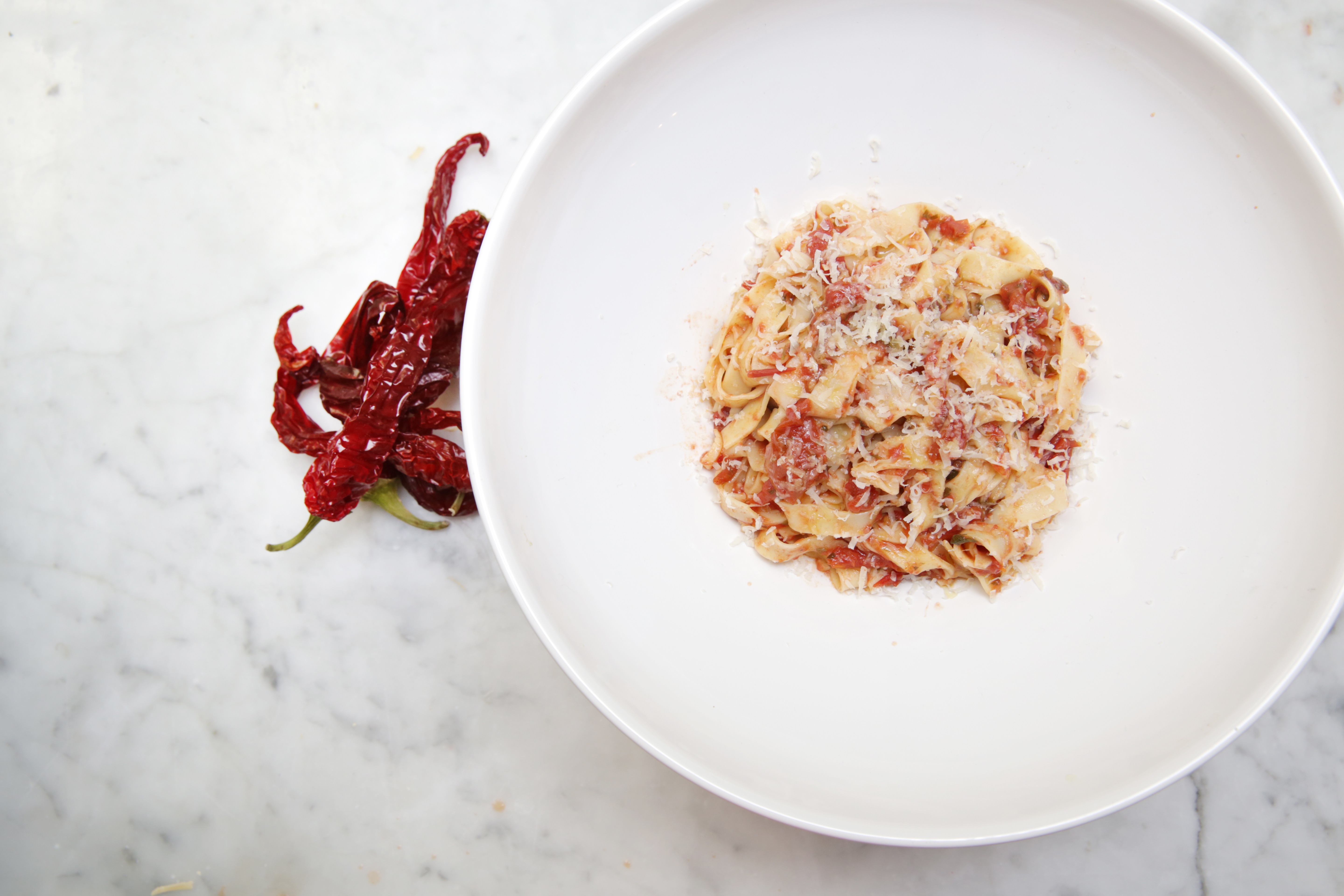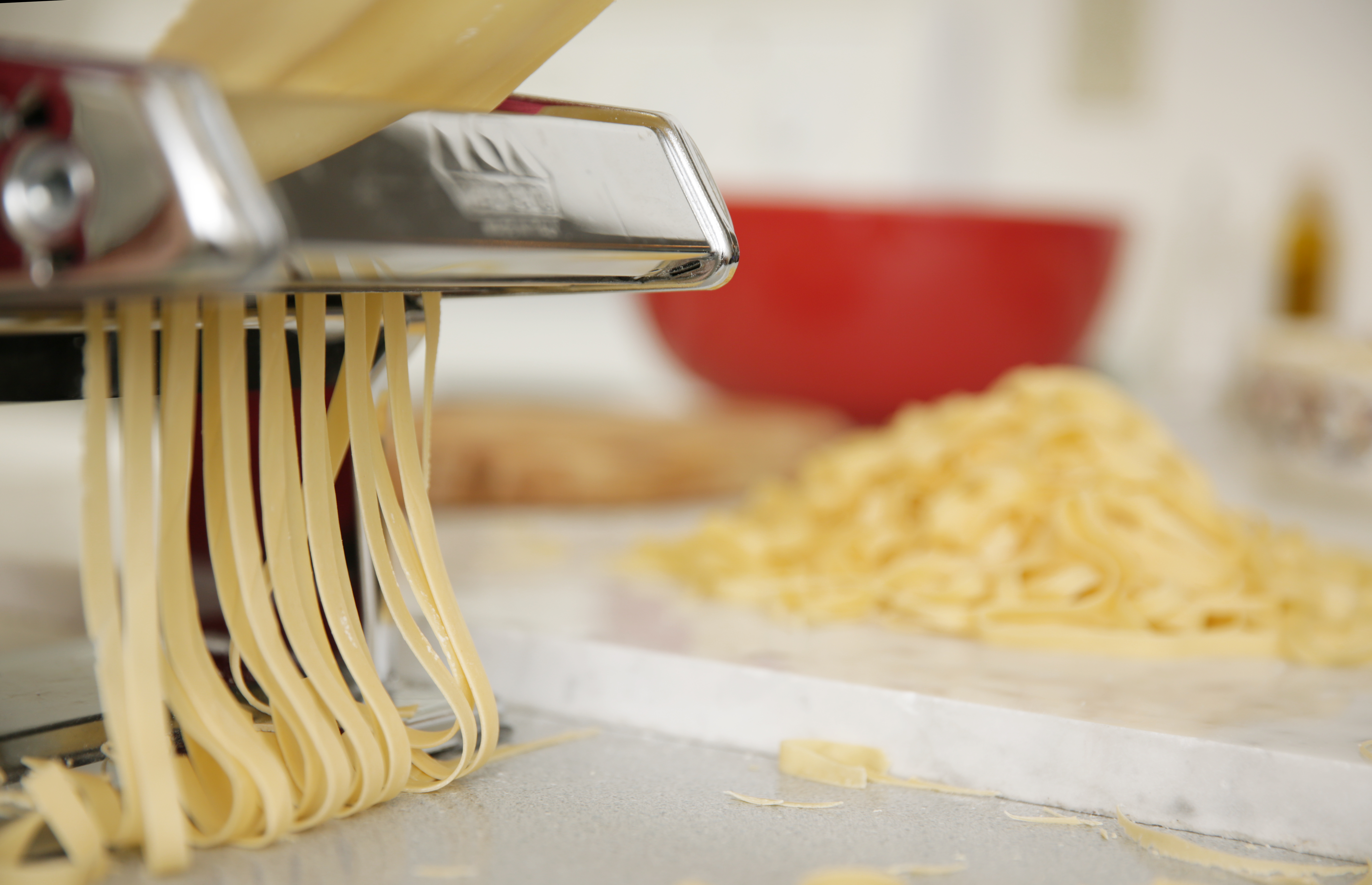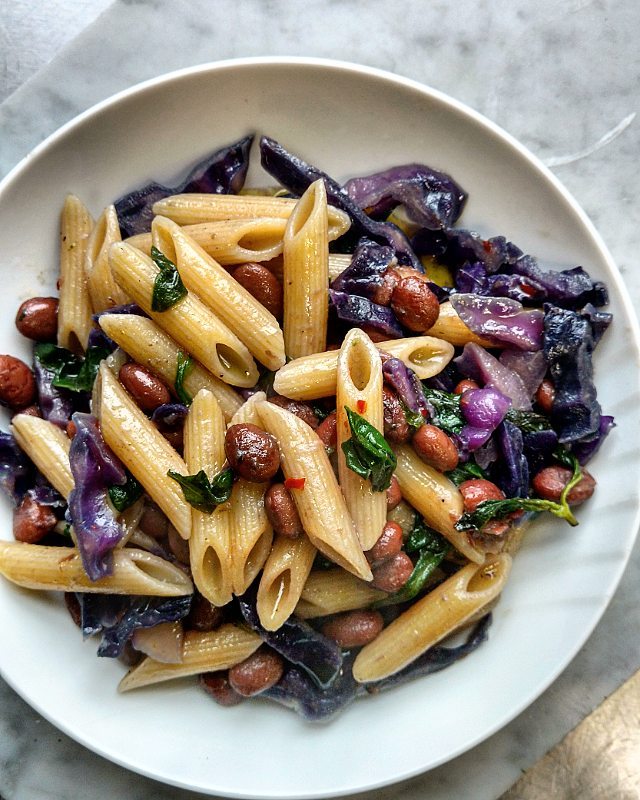 Pasta Boy Peter:
Italian Cooking Classes, Parties, & Events
Don't take normal Vancouver cooking classes, be an original and experience your own Italian Kitchen Party.
Whether in your home with Friends and Family or in the community, you're my Guest's. You are part of my extended Famiglia. You will laugh, learn & leave with a memory. The most important thing to remember, my Life's motto #EatwiththoseyouLove (see cooking classes schedule)
You might know me as part of the team at one of Canada's best restaurants Savio Volpe. Maybe it's from selling my Artisan pasta at Vancouver Farmer's Markets. That's my recipe for the  Bronze extruded pasta at Savio you've been eating. What about my many appearances cooking on CTV or Global, acting on TV shows like Supernatural or Fringe, or the stages of theatres in NYC?
However you know me, you will learn to make Fresh Pasta, Gnocchi, Roman pizza, or Ravioli. I teach the skills and traditions passed down to me by the Women of my Family. I also share a few Chef's secrets, but don't tell anyone. The ingredients, equipment & knowledge are supplied in a night of stories & fun.
Perfect for birthday or bachelorette parties, couples, workplace team building events or just to get the kids involved in the kitchen.
My private BC and Alberta Italian cooking classes, as well as my public classes at Kitsilano Community Center, book months in advance. Contact me & join the Family of over 500 guests on my email list, to be the first to know of upcoming events. You receive one notice a month, which will include a link to a recipe.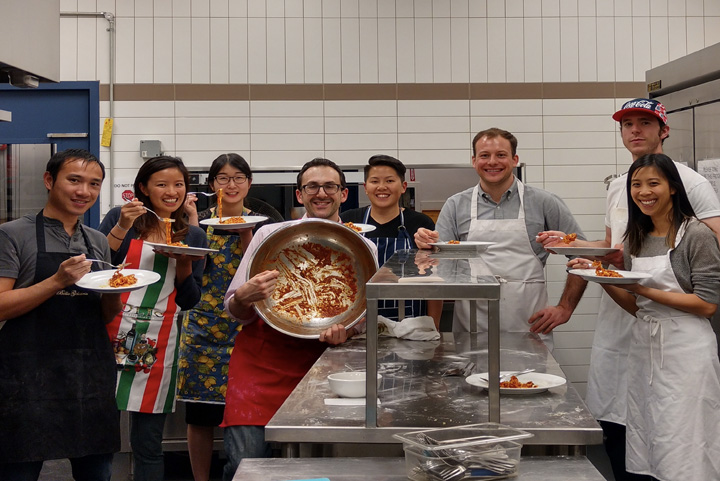 Be an original & allow Pasta Boy Peter to create a memory by passing on my traditions & stories to you! These Italian cooking class experiences are different than the others out there. They are perfect for birthday or bachelorette parties, couples, workplace team building events or just to get the kids involved.  All ingredients…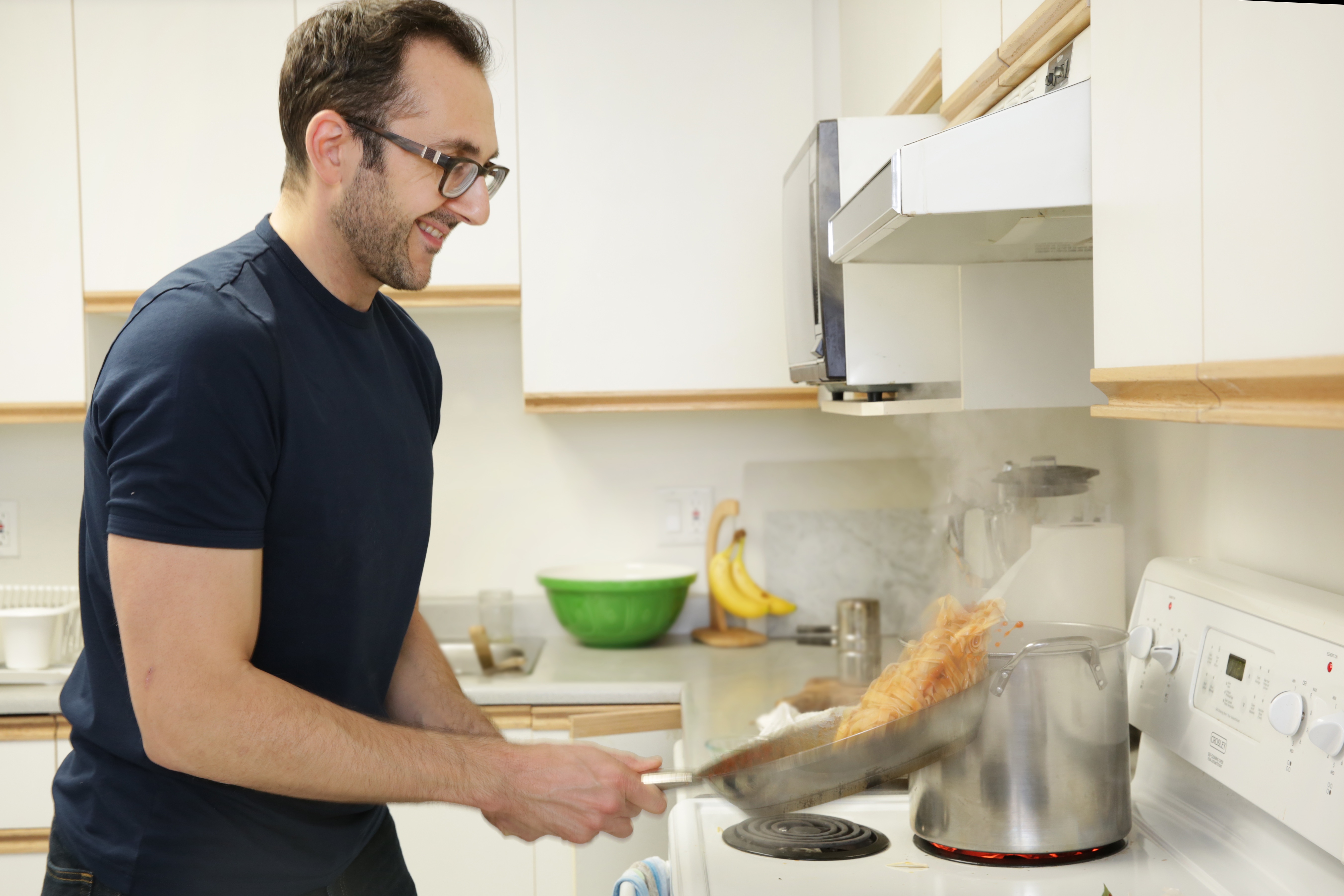 Peter's gregarious personality, plus knowledge of food, wine and acting has led to numerous cooking appearances on CTV, & Global as well as being featured in an Italian Government sponsored food story in the Globe & Mail. The peak of his food journey came when he was asked by Chef/Owner Mark Pierre to cook at his new Italian restaurant Osteria Savio Volpe …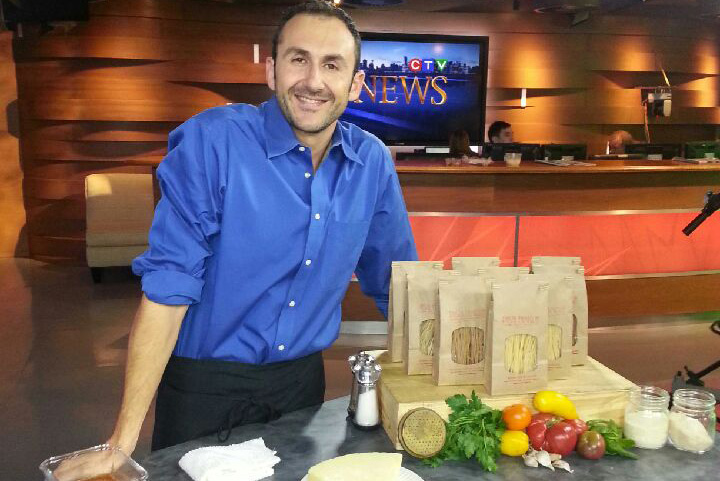 Hope you enjoy these TV appearances, blog posts & reviews of my cooking classes! You can follow me on Instagram  and Facebook for more videos and recipes.  If you'd like to check out my acting career you can go to my IMDB page and even watch my Demo Reel.
Watch some of my own Video recipes, guest cooking spots…
"Our family has completed two sessions with Peter and thoroughly enjoyed them both. His pasta has become a staple recipe in our home. Peter is an excellent teacher with a wicked sense of humor. He is passionate about food and his students. His enthusiasm is infectious. I would highly recommend taking a class with him. His pasta class will give you the skills you need to make delicious handmade pasta and his charming personality will keep your smiling as you learn."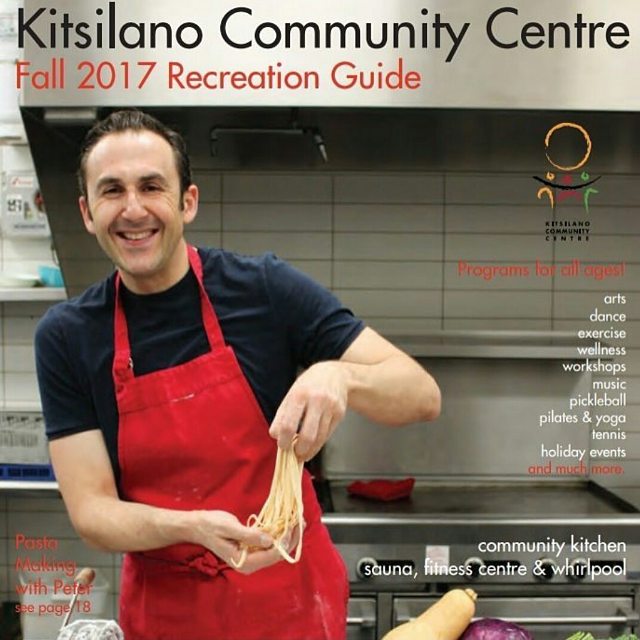 "My private BC and Alberta classes, as well as my public ones at Kitsilano Community Center, book months in advance. Contact me & join the Family of over 500 guests on my email list, because you will be the first to know of upcoming events. You receive one notice a month, and it will include a recipe"